Stainless steel frame 20 inches Pre-filter x 3 Stainless Steel Membrane vessel 4 x 21 inches membrane Inlet and Flush Solenoid Valve. Auto Flush Control & TDS detector. Pressure Regulator.
ULT – RO 800 GPD
ULT – RO 800 GPD or 800 GPD RO System is the smallest industrial reverse osmosis system. This is our most durable reverse osmosis system with unmatched.
Description
Ultra Tec 800 GPD system or 800 GPD RO system is designed to deal with bigger quantities of water. This system requires a 3/4HP induction motor driving a stainless-steel impeller pump to ship required water all through the system. Integrated controller remoted from any water together with a solenoid to energise incoming metropolis water throughout the operation and shut when the tank is crammed routinely. If any water is detected inside cupboard our automated leak detector will shut off incoming water and alert each audible and visible alarm of water detected. Each cupboard was rigorously designed for simplicity of set up and filter upkeep.
RO Water Plant with Stainless Steel Frame
20 inches Prefilters x 3
Stainless Steel Membrane vessel
4" x 21" membrane
Inlet & Flush Solenoid Valve
Source & RO Gauge
Inlet & Concentration Flow meter
240 GPH vane pump and 1hp motor
Auto Flush Control & TDS detector
Pressure Regulator
Anti-scalent device

Electricity consumption: 764W
Shipping Dimension & weight:
80X50X116cm 60kgs

Other Services Provided By Ultra Tec Water Treatment LLC:
Best Water Treatment Companies in UAE
water filtration system suppliers in uae
anti hair fall shower filter dubai
List of Water Treatment Companies in Dubai UAE
Anti hair fall shower filter Dubai
Whole house water filter Dubai
Water flow meter supplier in UAE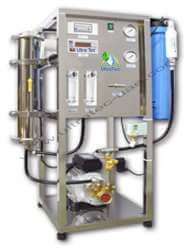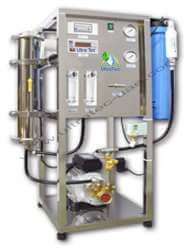 Write to us to order or ask for more information: