RO 200 300 400 GPD System
This standing RO system is only 30 inch in height. but it can produce 400 gallons per day of pure water. Provide safe, pure water. It reduces up to +99% of the chlorine, as well as objectionable odors
Light Commercial RO Water Plant with 11 Gallons Tank
Small in size, but big in capacity This standing RO system is only 30 inch in height. but it can produce 400 gallons of pure water per day. This system is economical and designed for commercial and residential application. Provide safe, pure water. It is suitable for manufacturing, restaurants, Aquariums and food processing industries, shopping centers, schools and hotels.
RO 200 GPD RO system or 300 GPD RO system or 400 GPD RO system improves both the taste and quality of the water. It reduces up to +99% of chlorine, as well as objectionable odors and sediment. This light commercial RO also reduces the following hard water contaminants that may be present in your water: lead, cooper, barium, chromium, mercury, sodium, cadmium, fluoride, nitrite, nitrate, and selenium.
Our RO- 400 comes complete with a 11 gallons Pressure storage tank and all the necessary fittings, installation kits, 1/4? tubing, and a long- reach chrome faucet. All you need is a few household tools. Installation usually takes less than an hour.
Features:
With Tank Ball Valve. FDA Approved Polypropylene Made Flat Cap Housings.
04 high rejection membranes, Each membrane is 200 GPD RO system or 300 GPD RO system or 400 GPD RO system at 100psi. Built in electrical shut off valve to prevent any damage of the membrane.
11 Gallons Standards Pressure Storage Tank
Self Piercing Saddle Valve & Feed water quick connector. Drain Saddle Valve.
Built-in pressure guage.

1 Year Warranty. Completely Assembled, 100% Factory Tested.
Sterilized Ready for Installation.
200 GPD RO system or 300 GPD RO system or 400 GPD RO system Specification:
Production: 400 GPD Water
Tank (Include) : 11 gallons.
Operation Pressure : 10 - 125 psi Available in : 110 volt, 220volt, 240volt. ( 50 / 60 Hz)
Weight (System & Tank) : 25 kg
Dimensions: (system)- 50.0 (L) x 24.0 (W) x 80.0 (H) cm
(11G Tank) - 40.0 (L) x 40.0 (W) x 58.0 (H) cm
Cartridges Filters include :
20" length 5 micron Spun-polypropylene Sediment Filter.
20" length Granular Activated Carbon Filter.
20" length Block Carbon Filter.
100 x 4 GPD TFC membrane.
12" Inline Post carbon Filter.
Other Services Provided By Ultra Tec Water Treatment LLC:
Best Water Treatment Companies in UAE
water filtration system suppliers in uae
anti hair fall shower filter dubai
List of Water Treatment Companies in Dubai UAE
Anti hair fall shower filter Dubai
Whole house water filter Dubai
Water flow meter supplier in UAE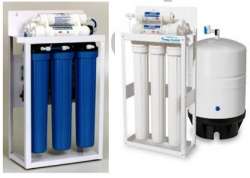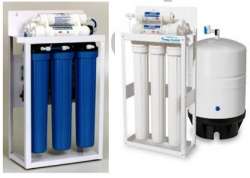 Write to us to order or ask for more information: