Industrial RO water filtration system 10000G up to 12000G per day. Comes with Auto Flush Controller & TDS detector
S.steel frame (Control box-Option)
Using 520nm high power lasers,it will output pure green light.Bright enough for outdoot.And it will be good for outdoor AD,graphics,and water-screen.Compact size and longer life time. 10000 GPD RO System or 12000 GPD RO System, variable speed programmable controller and 3kW ultra low watt-density in-line oil heater for the best centrifugal oil cleaning.
All 10000 GPD RO System or 12000 GPD RO System Features:
Our Most Powerful Centrifuge
Extreme Submicron Particulate Removal
Designed, made and tested in USA.
Custom builds for certain applications.
Soft start motor controller.
Forced Ventilation exhausts vapors released during processing waste oils or biodiesel. Prevents contamination of clean oil by water vapor and ventilates methanol vapors.
Clean oil and dirty oil are separated by an internal dam
Feed plate distributes oil evenly around circumference does not channel oil into a few small spots or use a wobbly cone.
1.5 hp industrial electric motor.
Universal Input 1 or 3 Phase 230 volts. May be wired 1 or 3 phase.
Footprint fits on top of 55 gallon drum.
Belt overdrive system drives the high-speed rotor while the motor runs at 1800-2200 rpm for a quieter, cooler running, longer lasting centrifuge.
Large 1 gallon displacement bowl that filters 360 to 1000 gallons of oil per day.
165 cubic inches sludge capacity.
Input ¼ inch NPT. Output 1¼ inch NPT.
Operating load is taken by 1-inch diameter spindle with replaceable bearings, not the motor bearings as with some other centrifuges.
Bowl is removed by the quick release spindle in less than a minute.
Heavy duty 1 inch thick aluminum centrifuge body for rigidity and minimal vibration.
Rotor is machined aircraft grade aluminum casting.
Machine weigh 130 pounds nominal.
30 minutes from box to operation.
Automatic controller (optional) allows unit to cycle and drain sludge for unattended cleaning of up to 10000 GPD RO System or 12000 GPD RO System of oil per day!
Free shipping to the lower 48 states!
S.steel or Fiber Glass Membrane vessel*6

4" x 40" membrane*6

Inlet Actuator & Flush Solenoid Valve

Source & Ro Gauge

Inlet & Concentration Flow meter

S.Steel Vertical Pump 4.0kW

(three phase motor)

Auto Flush Controller & TDS detector

Accumulated timer

Pressure Regulator

Gate Valve

Anti-scalent device*3

Electricity consumption: 4020W

Shipping Dimension & weight:

112X101X150cm 120kgs
Other Services Provided By Ultra Tec Water Treatment LLC:
Best Water Treatment Companies in UAE
water filtration system suppliers in uae
anti hair fall shower filter dubai
List of Water Treatment Companies in Dubai UAE
Anti hair fall shower filter Dubai
Whole house water filter Dubai
Water flow meter supplier in UAE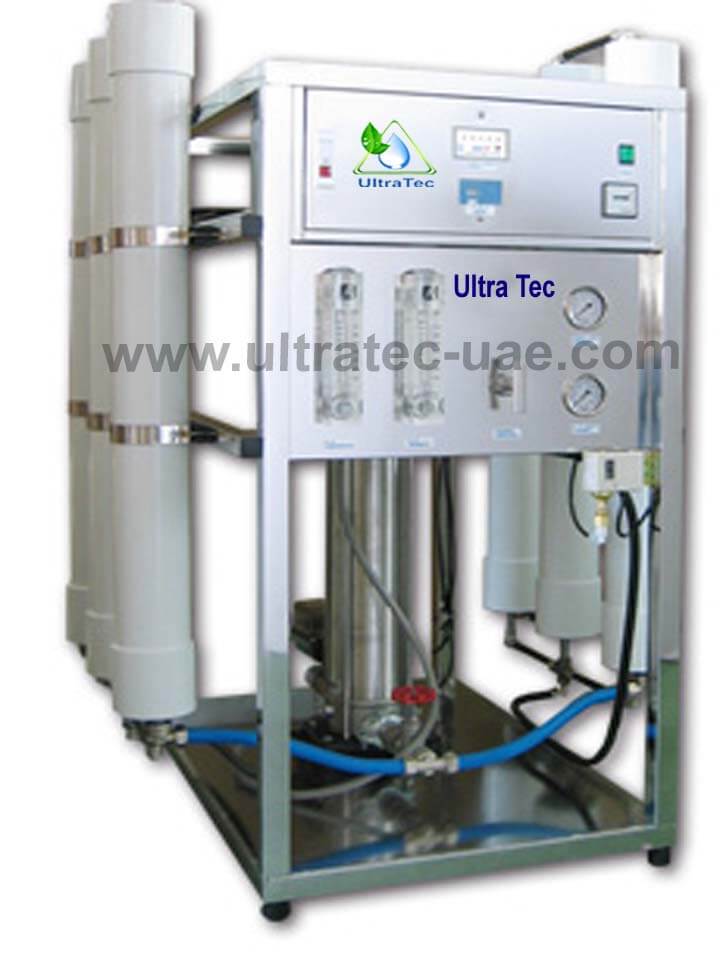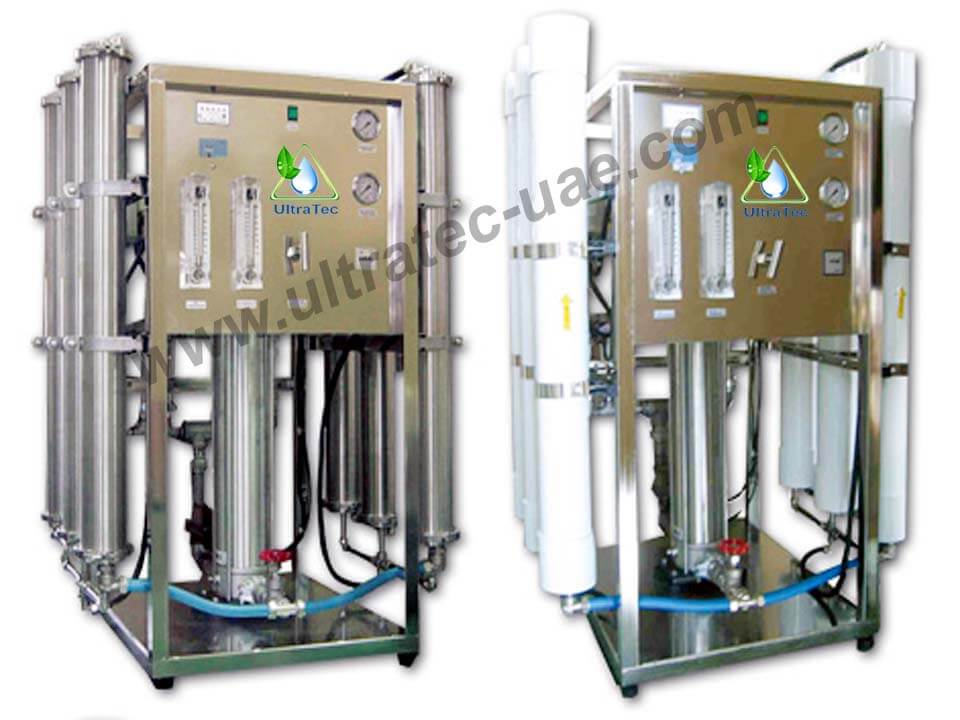 Write to us to order or ask for more information: