Making of Containerized Sea Water RO Plants
The making process of our Containerized water RO plant. Our recent project's photos with our workers and engineers. Every project is a mission for us.
As a standard feature our SWRO plants are designed with the most up-to-date and efficient energy recovery system "The Pressure Exchanger" PE, using less than 3.0 kWh/m³ or 11.4 kWh/k-gallons, which is a 60% energy reduction in comparison to a conventional SWRO plant using 7.0 to 8.0 kWh/m³ ~ 26 to 30 kWh/k-gallons.
Remote control system for off-site monitoring and adjustments:
Containerized Sea Water RO Plants can be operated remotely and by taking advantage of this function, Containerized Sea Water RO Plants is no daily on-site operator is required as all flows can be monitored and supervised, as well as the plant will shut-down automatically should anything fail. The flows from the well pump, the booster pump and the high-pressure pumps can be adjusted remotely by signals to the frequency converters. Water temperature, salinity and pressure in different flows can likewise be monitored and historical data is saved for printout graphs showing the plant operation at any given time.
What is seawater reverse osmosis?
Seawater reverse osmosis systems are designed to say no quite 99% of saline compromised within the feed water. These systems also incorporate a rinsing, chemical purifying apparatus to eliminate common salt , avert scaling, and preserve system performance. There are two fundamental elements within every seawater reverse osmosis system, which are reverse osmosis membranes and high feed pumps. These elements structure the middle of any reverse osmosis system and wish special consideration and application for successful operation.
Does reverse osmosis remove salt from seawater?
Yes, semipermeable membranes enable the feed water to undergo it at a way higher volume than dissolved salts. Reverse osmosis systems work by applying pressure as freshwater streams through its membranes to filter the concentrated saline within the feed water, also as minerals and pollutants. These unwanted impurities are either flushed away, recycled, or processed. Seawater reverse osmosis systems utilize quite one membrane to spice up the load of purified water clothed every day.
What are the benefits of desalination plants?
Seawater desalination has become an important alternative to the assembly of pure freshwater throughout the areas of the planet without drinkable water. As other sources like rivers, lakes, wells, and comes became more exhausted thanks to excessive extraction, the ocean has provided an abundant supply of obtainable water for human use. Although ocean water consists of elevated levels of salt, and thus is unable to be utilized for consumption or most other purposes, seawater desalination has helped make it practical.
Desalination plants are large-scale treatment facilities that purify seawater through the utilization of reverse osmosis processes, leading to freshwater. These plants make sure that all unwanted impurities found in large quantities within seawater are faraway from the ultimate product of water. For this reason, desalination plants are seen as a serious advantage to the water industry as a reliable purification establishment that delivers large quantities of purified water throughout different industries. Many important sectors, like agriculture and offshore applications now depend upon seawater desalination plants for his or her supply of unpolluted water.
Other Services Provided By Ultra Tec Water Treatment LLC:
Best Water Treatment Companies in UAE
water filtration system suppliers in uae
anti hair fall shower filter dubai
List of Water Treatment Companies in Dubai UAE
Anti hair fall shower filter Dubai
Whole house water filter Dubai
Water flow meter supplier in UAE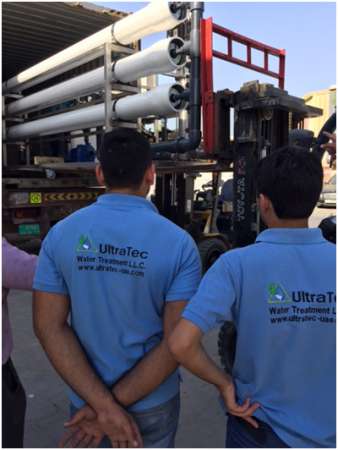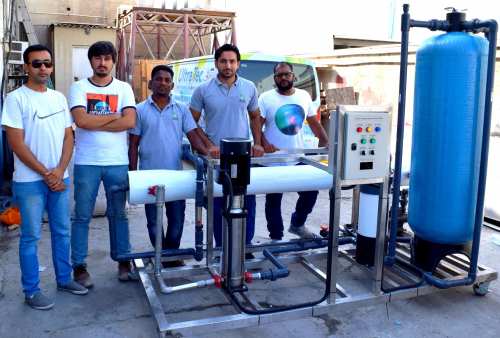 Write to us to order or ask for more information: