RO Water plant with 20" Prefilters x 3 S.steel or Fiber Glass Membrane vessel 4" x 40" membrane
1500 GPD Reverse Osmosis System
Ultra Tec 1500 GPD RO System or 2000 GPD Reverse Osmosis System Water Purification System is utilized for refining consuming water. During the time spent in this framework, the untreated water particles are constrained by way of a semi-porous layer, which hinders the contaminations and contaminants. So they're thusly faraway from the earth to ship clear consuming water.
Switch assimilation frameworks can expel numerous sorts of particles and particles from preparations. These water channels are broadly utilized in each creation of consuming water and for contemporary functions.
PROCESS
Ultra Tec efficiently manufactured and equipped to a significant water treatment firm in Dubai UAE, greater than 15 items of Commercial Brackish Water Reverse Osmosis (BWRO) Units to supply totally different capacities between 1500 GPD RO System to six, 2000 GPD RO System at most 2000 ppm feed water TDS. Reverse osmosis happens when the water is moved throughout the membrane towards the focus gradient, from decrease focus to greater focus. To illustrate, think about a semi-permeable membrane with recent water on one aspect and a concentrated aqueous resolution on the opposite aspect. If regular osmosis takes place, the recent water will cross the membrane to dilute the concentrated resolution. In reverse osmosis, stress is exerted on the aspect with the concentrated resolution to power the water molecules throughout the membrane to the recent water aspect.
PERFORMANCE
From a feed TDS of two,000 mg/L at temperature vary of 25 °C, the system produces from 1.2 to 7gpm of top of the range water at lower than 100 ppm.
RO Water Plant 1500 to 2000 GPD
S.steel frame (Control box-Option)

20" Prefilters x 3

S.steel or Fiber Glass Membrane vessel

4" x 40" membrane

Inlet & Flush Solenoid Valve

Source & Ro Gauge

Inlet & Concentration Flow meter

240gph vane pump & 1hp motor

Auto Flush Control & TDS detector

Pressure Regulator

Anti-scalent device

Electricity consumption: 764W

Shipping Dimension & weight:

80X50X145cm 65kgs

Other Services Provided By Ultra Tec Water Treatment LLC:
Best Water Treatment Companies in UAE
water filtration system suppliers in uae
anti hair fall shower filter dubai
List of Water Treatment Companies in Dubai UAE
Anti hair fall shower filter Dubai
Whole house water filter Dubai
Water flow meter supplier in UAE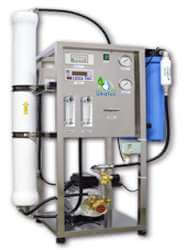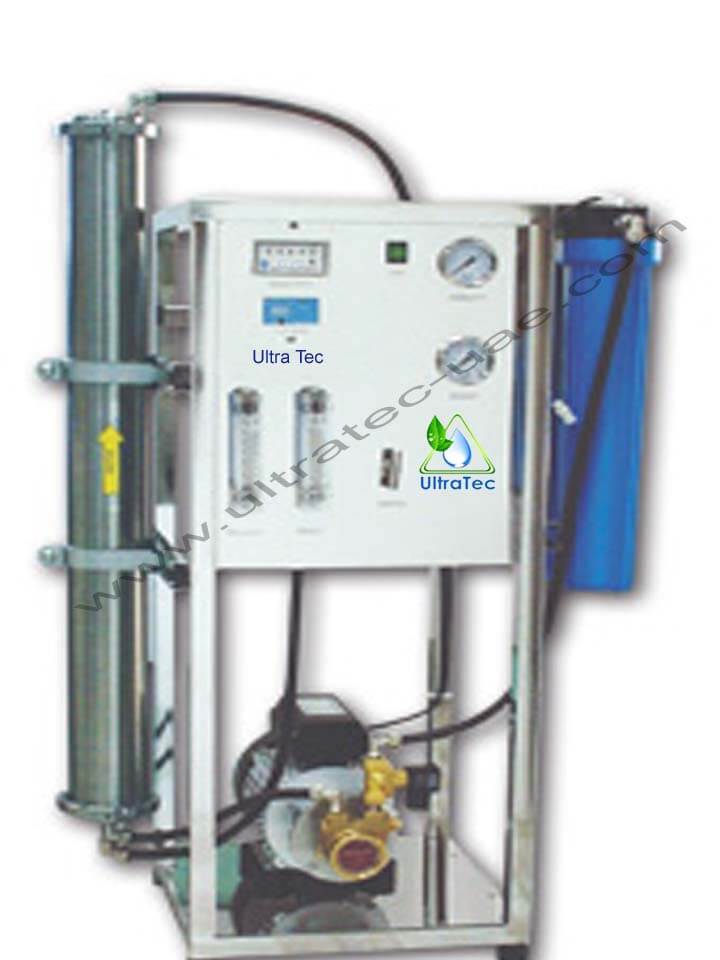 Write to us to order or ask for more information: