Industrial water chillers
Ultra Tec Water Treatment LLC, Industrial water chillers manufactures economical, ruggedly dependable industrial water chillers, portable chillers, and other sorts of chillers. Our industrial water cooled chillers and air cooled chillers serve a spread of various industries and applications, from chillers for craft breweries to medical chillers. Contact Ultra Tec Water Treatment LLC for Indusrial water chiller price today for all of your water chiller needs.
Air cooled chillers
Air cooled chillers require less maintenance than water-cooled units, and that they eliminate the necessity for a cooling system and condenser pump.
Parts & Accessories
The capacity of our designing and manufacturing staff is unmatched to create industrial water chiller UAE parts and accessories for any size, type and application.
Specializing in Industrial Water Chiller UAE for over 20 Years
Ultra Tec Water Treatment LLC provides Air-Cooled Chillers and Industrail Water Chiller Dubai, technical alarms, fault codes and alerts to just about eliminate downtime. Our machines are supported by a 24 hour technical support call centre and nationwide network of service providers.
Quality Air-Cooled Chillers and Water-Cooled Chillers
Depending on the situation of your chiller, choosing either a water-cooled chiller unit or air-cooled chiller unit will provide advantages. Ultra Tec Water Treatment offers both air-cooled and water-cooled chiller variants at a good range of capacities to serve your needs despite your varying circumstances. See our air-cooled vs. water-cooled units below.
Applications
Ultra Tec Water Treatment LLC has been manufacturing process chillers for over 10 years in Dubai. Our sales and applications team is capable of assisting in nearly endless list of system requirements to make sure proper cooling and equipment reliability. Our chillers support an extended list of o.e.m clients for a good assortment of industries.
Our goal is to style , build and support our equipment so our customer's equipment performs at its absolute best. we've a service network that helps insure reliable service 9 to 7 PM SAT to THUS and FRI closed.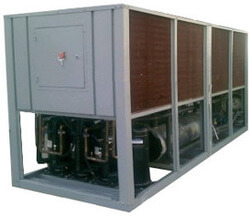 Industrial water chillers
Industrial water chiller is high performance and high capacity water chiller system in Dubai UAE. Convert hot water into cold water.
High capacity of water chillers for industrial use.
| | | | | | | | | |
| --- | --- | --- | --- | --- | --- | --- | --- | --- |
| SPECIFICATIONS/MODELS | | FC1500 | FC2000 | FC3000 | FC5000 | FC10000 | FC17000 | FC20000 |
| COOLING CAPACITY | VTU/hr | 18,000 | 24,000 | 36,000 | 60,000 | 117,500 | 208,000 | 235,000 |
| COMPRESSOR | QTY | 1 | 1 | 1 | 1 | 2 | 2 | 2 |
| WATER FLOW RATE | GPM | 3.7 | 5 | 7.5 | 12 | 25 | 43 | 50 |
| MAX.WATER TEMP(TANK INLET) | °C | 40-50 | 40-50 | 40-50 | 40-50 | 40-50 | 40-50 | 40-50 |
| MAX REFRIGERANT WORKING PRESSURE (LOW/HIGH) | PSIG | 75/300 | 75/300 | 75/300 | 75/300 | 75/300 | 75/300 | 75/300 |
| REFRIGERANT | GASS | R22 | R22 | R22 | R22 | R22 | R22 | R22 |
| POWER SUPPLY | V/ph/HZ | 230/1/50 | 230/1/50 | 230/1/50 | 410/3/50 | 410/3/50 | 410/3/50 | 410/3/50 |
| POWER | kw | 2.6 | 3.5 | 5.25 | 8.75 | 17.5 | 26.25 | 35 |
| WATER PUMP | HP | 0.50 | 0.50 | 0.50 | 0.50 | 1.50 | 1.50 | 1.50 |
| WATER CONNECTIOIN IN/OUT | Inches | 41337 | 41337 | 41337 | 1 | 1.5 | 1.5 | 2 |
| DIMENSION | CT | 22*22*24 | 22*22*24 | 22*22*24 | 40*22*26 | 72*47*70 | 72*47*70 | 72*47*70 |
| UNIT NET. WEIGHT | kg. | 73 | 79 | 107 | 123/133 | 415 | 476 | 760 |
| WATER TANK CAPACITY | Gallons | 150 | 200 | 300 | 550 | 1000 | 1500 | 2000 |
Other Services Provided By Ultra Tec Water Treatment LLC:
Best Water Treatment Companies in UAE
water filtration system suppliers in uae
anti hair fall shower filter dubai
List of Water Treatment Companies in Dubai UAE
Anti hair fall shower filter Dubai
Whole house water filter Dubai
Water flow meter supplier in UAE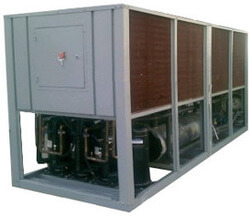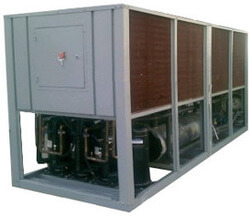 Write to us to order or ask for more information: