Stainless Steel Bag Filter
Stainless Steel Bag Water Filter Working Temperature: 75°C. Working Pressure: 100psi (7kg/cm2). Filter bag: Non-woven fabric
Stainless Steel Bag Water Filter
Bag filtration is a really efficient manner of purifying water and is able to manage very excessive volumes of water. They are probably the most price-efficient methods of filtering water and are able to withstand publicity to a variety of course of situations and substances making them a great all-rounder.
There is little else out there in the marketplace that's able to withstand excessive circulate charges while remaining low price. There are extra strong filtration strategies out there in the marketplace however none that can full with the circulate charges that bag filtration can stand up to and none which can be as price efficient.
Stainless metal bag filter housing for industrial filtration
The KBF stainless-steel bag filter housing is our handy and economical filtration resolution designed to fulfil the wants of a variety of industries: water, chemical & polymers, meals & drinks, cosmetics, and so forth., providing the chance to make use of all kinds of filter luggage to swimsuit many industrial filtration purposes. K2TEC designed the KBF filter vessel in stainless-steel for the filtration of commercial liquids starting from 1 as much as 5000 cps. The KBF filter is a flexible, dependable and cost-effective resolution. The important benefits of the bag filter housings are its vast number of filter luggage with progressive filtration scores from 0.5 to 2000 microns and a circulate fee starting from 1 to 180 m3/h. Convenient and sturdy, this filter is very appreciated in many alternative fields. This filter vessel could be tailored for a number of purposes reminiscent of paint filtration, course of water treatment, and as a security filter for drilling and pumping waters. It is right in a number of industries: agri-food, cosmetics or fantastic chemical compounds, for which we provide an electro-polished or mirror end with no retention zone.
Features
● Flange in/outlet available
● Housing Material: SS304, or SS316 on request.
● Working Temperature: 75°C
● Working Pressure: 100psi (7kg/cm2)
● Filter bag: Non-woven fabric
Other Services Provided By Ultra Tec Water Treatment LLC:
Best Water Treatment Companies in UAE
water filtration system suppliers in uae
anti hair fall shower filter dubai
List of Water Treatment Companies in Dubai UAE
Anti hair fall shower filter Dubai
Whole house water filter Dubai
Water flow meter supplier in UAE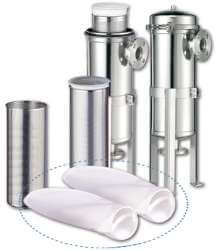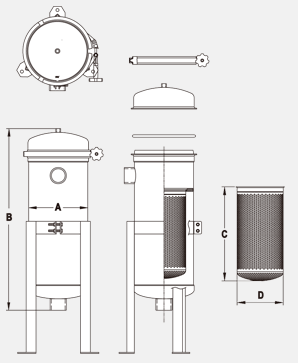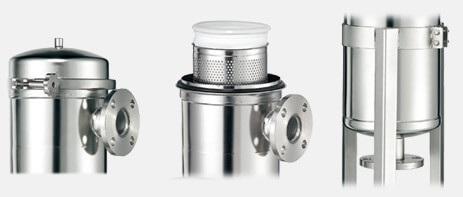 Write to us to order or ask for more information: