RO Water Plant 1500 GPD RO System
Medium range Water filtration RO Plant, provides clean and pure water every day.
Commercial RO water purification plant 1500 GPD RO System capacity.
RO techniques are highly effective techniques, 1500 GPD RO System are able to take out giant quantities of salt, minerals, and different contaminants from water sources resembling wells, rivers, and lakes. To grasp this mission, the techniques make use of well-liked know-how often called "reverse osmosis". Reverse osmosis is ordered with the reversal of a pure course of often called "osmosis". Osmosis is ordered by nature to move salt by way of a semi-permeable membrane from a space of low solute focus to a space of upper solute focus so as to achieve a fair quantity of solute focus on each side of the membrane.
1500 GPD Reverse Osmosis System Water Treatment Plant
Ultra Tec consists of gadgets which are utterly prepared to be used. Ultra Tec Designed to provide low dissolved solids water from a faucet or effectively water, 1500 GPD Reverse Osmosis System Small Commercial & Industrial RO system. use excessive effectivity reverse osmosis system dubai membranes. Ultra Tec R.O. techniques are designed to work at pressures of 200-400 psi for larger TDS water and use reverse osmosis UAE membranes. The RO membranes supply larger salt elimination and the upper working stress overcomes the lack of membrane circulation on account of larger TDS stage.
Reverse osmosis combats osmosis by way of a stress pump which exerts excessive stress to the extremely concentrated facet of the semi-permeable membrane, shifting solely water molecules by way of the small pores of the membrane whereas salts, organics, and different contaminants are denied passage. Potable water lastly emerges and is gathered on the permeate facet of the membrane, whereas salts and the opposite contaminants are thrown right into a brine stream then right into a drain.
CHALLENGES
Estuaries and river openings are locations the place brackish water will be discovered. This sort of water lies in between recent water and seawater. It's not as clear as recent water, but not so extremely concentrated in salt as seawater. Even if it has a light salt focus, it's nonetheless not inspired for consumption.
ADVANTAGES
Minimal civil work and development
Small footprint
Plug and play set up
High-quality parts (Grundfos pumps, DOW Filmtec membranes, Codeline vessels, Pure Aqua microprocessor management panel)
High restoration design
High rejection membranes
Low vitality and chemical consumption
Other Services Provided By Ultra Tec Water Treatment LLC:
Best Water Treatment Companies in UAE
water filtration system suppliers in uae
anti hair fall shower filter dubai
List of Water Treatment Companies in Dubai UAE
Anti hair fall shower filter Dubai
Whole house water filter Dubai
Water flow meter supplier in UAE
This is a medium range RO water purification plant.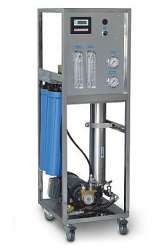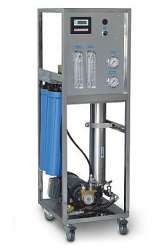 Write to us to order or ask for more information: